OUR STANDARD
We're setting a new, fresh standard in pet food.
Our formulation philosophy is simple.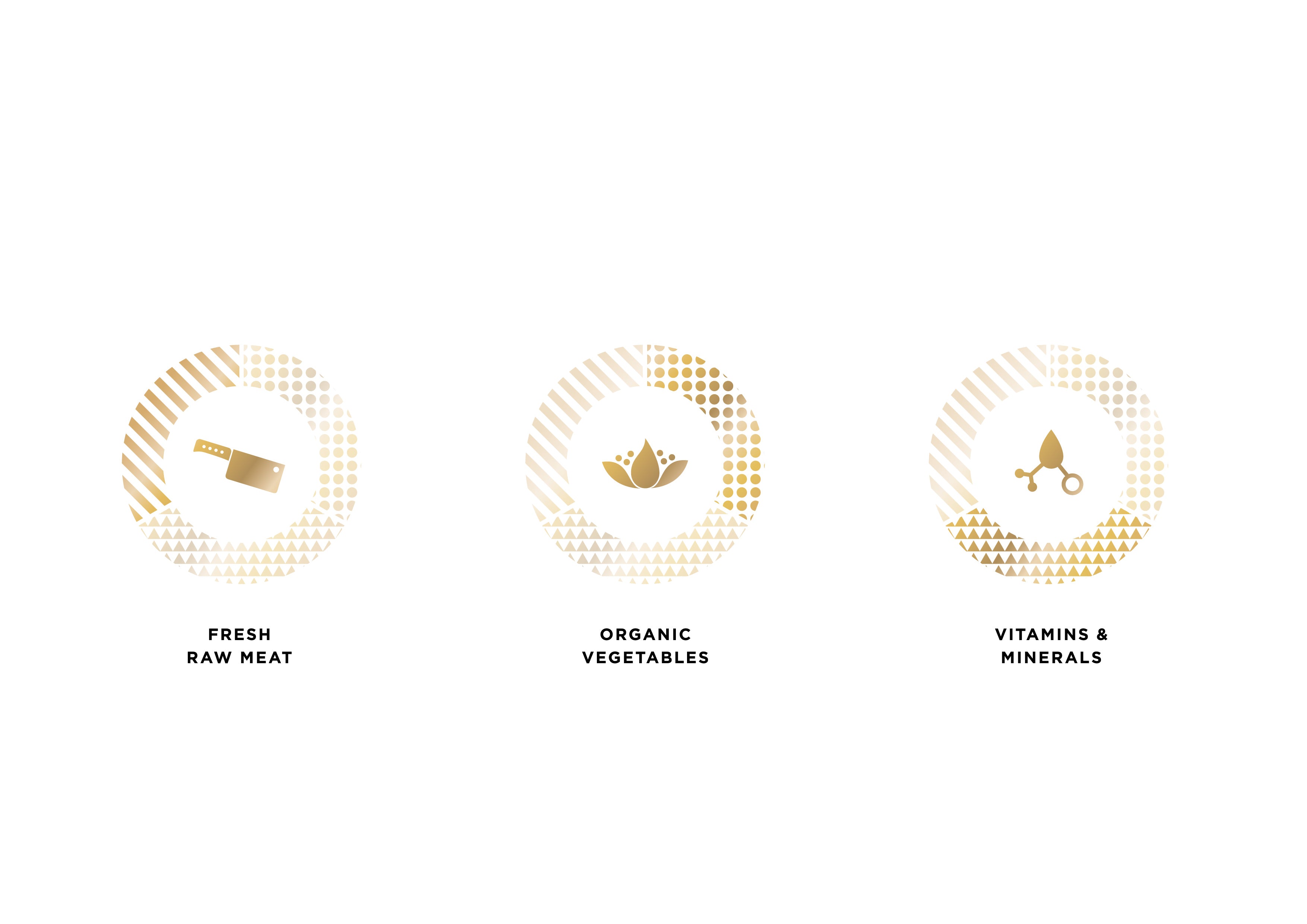 Our formulation philosophy is simple.
Make it real! We take the freshest ingredients from the three jewels in the FurFresh crown – raw Australian meat, Australian grown vegetables and vitamins & minerals, perfectly balancing them to craft the freshest, healthiest and most nutritiously delicious food your dog has ever eaten.
And naturally, we put in all the good, healthy things dogs need and leave out the things they don't. This means that FurFresh food does not contain any added artificial preservatives, colours or flavours. We are grain-free and we never use any fillers or sneaky tricks to keep costs down.
It's just honest, healthy food for your furmily made with the same quality ingredients that you'd feed yourself.
Keep reading below to find out about the 3 jewels in the FurFresh Formulation Crown.
The 3 crown jewels for perfectly balanced dog food